Spa MUZO
Like all our facilities, our MUZO Spa grooming salon has state-of-the-art equipment, such as silent high-speed dryers and electric grooming tables suitable for dogs of all sizes. All our grooming services are provided by experienced, patient, and understanding groomers. Is your dog anxious? After our gentle pampering, we promise they'll come out with their tail wagging!

Whether it's a stylized cut, a shave, fur removal, or simply a dematting session, a good bath or a nail trim, MUZO will spruce up your pet. Using top-quality products and modern equipment suitable for all dog sizes, we will make sure the work is done gently, for a pleasant experience.
Contact us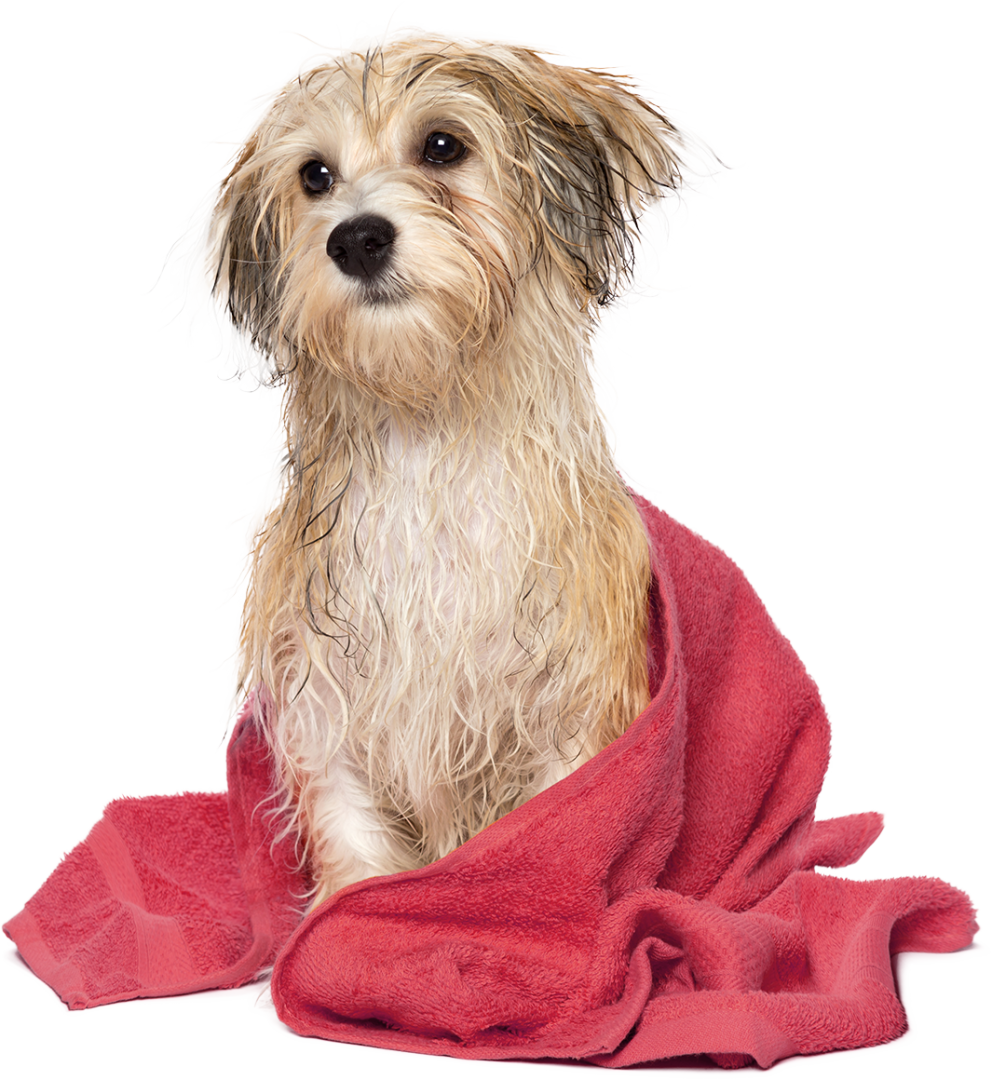 Keeping your dog clean and well groomed is much more than a positive reflection of you; it also has important health benefits for your pet. A good grooming session often enables the detection of parasites, dermatitis, ear infections, etc., if any are present.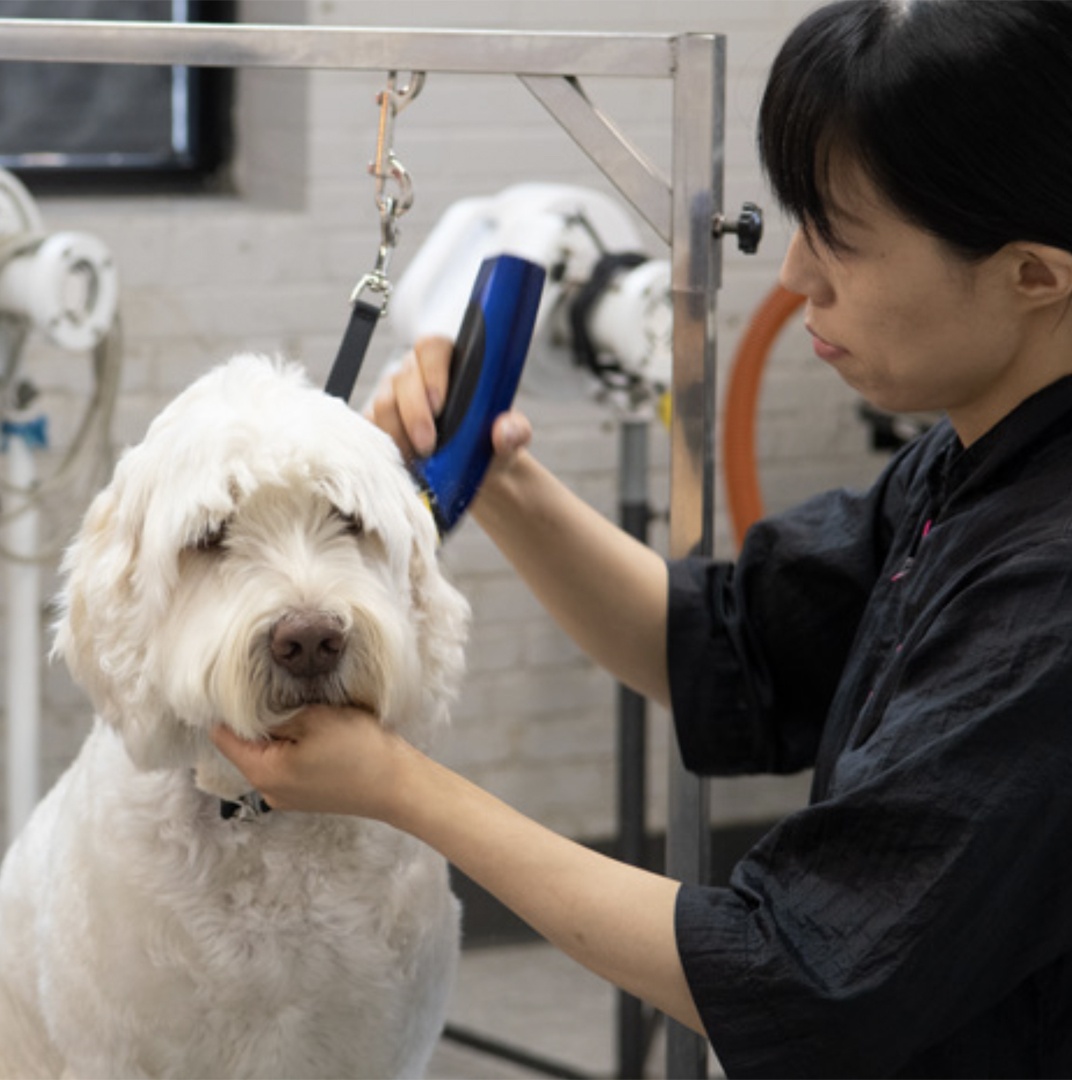 Program
Book an appointment, or arrange a time for your dog at the end of his day at Club MUZO daycare or on completion of his stay at the hotel. You will both be pleased by the result!

Service available by appointment 7 days a week.
On appointment.

Admission Criteria for Dogs
*Dogs must be at least 4 and a half months old.
*The following mandatory vaccinations must be up to date: rabies, DHPP (Distemper, Hepatitis, Parainfluenza and Parvovirus) and Bordetella.
*The vaccination for Bordetella (kennel cough) must have been administered within the 6 months previous to the dog's visit at MUZO.
*Vaccines must have been administered by the veterinarian at least 1 week before the pet's arrival for a hotel stay or daycare.
*Dogs aged 8 months or older must be sterilized.
*Dogs must not demonstrate aggressive behaviour towards humans.
*Dogs must be healthy or otherwise have a condition that is treated and under control.
*Dogs must be free of contagious diseases and must not have had recent contact with a contagious animal.
*Dogs must be microchipped.
*Dogs must be registered according to their respective municipality (registration tag).
*Dogs must have been treated against parasites, both internal (intestinal) and external (ticks and fleas).
Take advantage of the MUZO Points rewards program