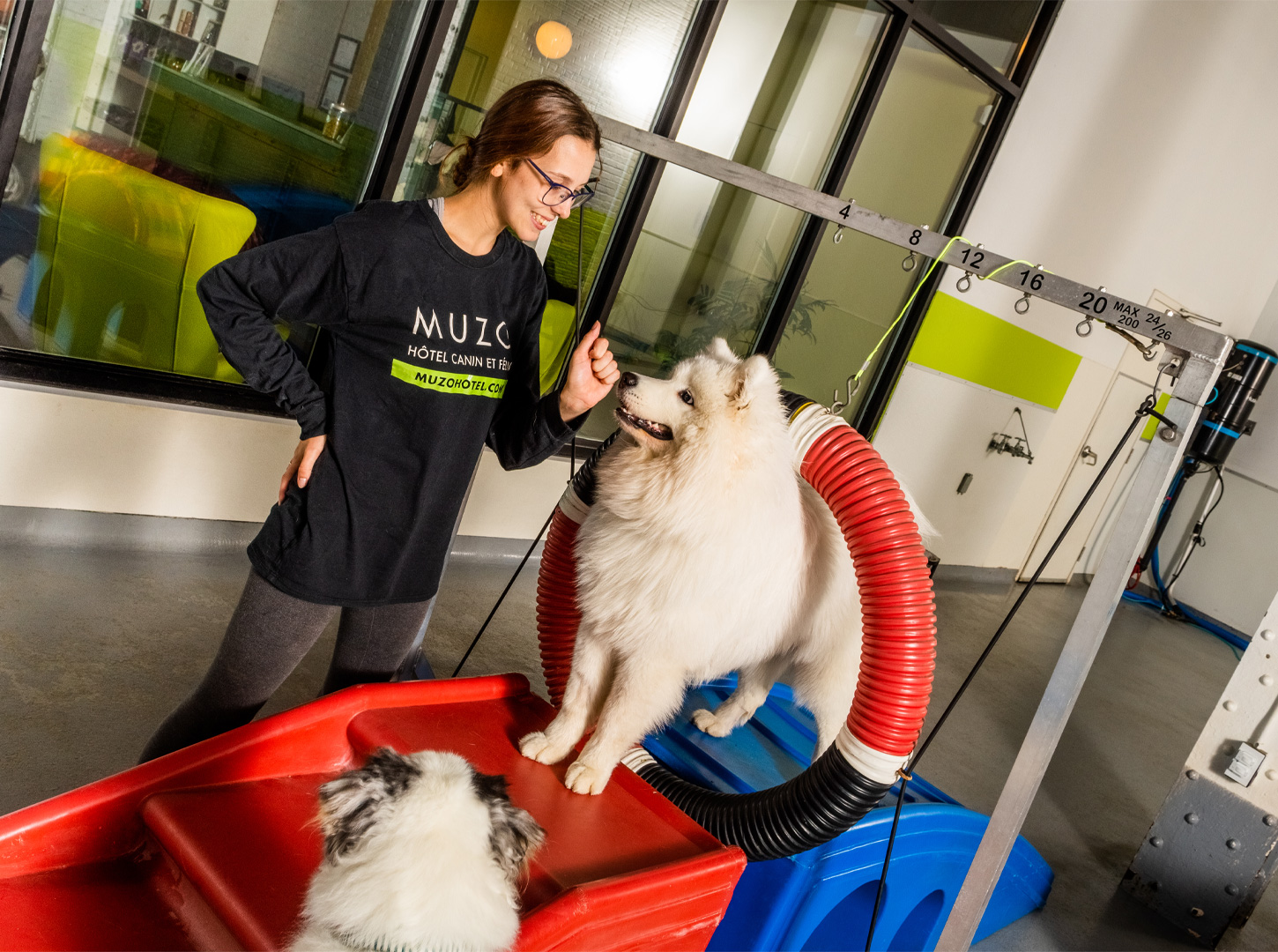 Available Position(s)
Customer Service Representative
Type : Full time, Permanent
Salary : to discuss
Do you usually have a smile on your face? Are you available evenings and weekends? Are you very familiar with cats and dogs? Are you bilingual in both spoken and written French and English? Do you have experience in administration and customer service? Are you comfortable with information technology and social networks? You may be that rare pearl we're looking for! Email us at info@muzohotel.com and indicate the following reference code: SISC.
Apply
Animal Handler
Type : Full time, Permanent
Salary : to discuss
Has your experience and formal training with pets (at a kennel or vet clinic, or as a groomer) made you familiar with dog breeds and their behaviours? Are you bilingual and willing to work flexible hours? Are you available on weekends? Find out about our current and future employment opportunities by emailing us at info@muzohotel.com and indicating the following reference code: SIA.
Apply
Spontaneous Application
Apply