Client
Benefits
Yes, we love to pamper your pets, but we also want to provide optimal service. Here are a few tools created to lend you a hand.

Contact us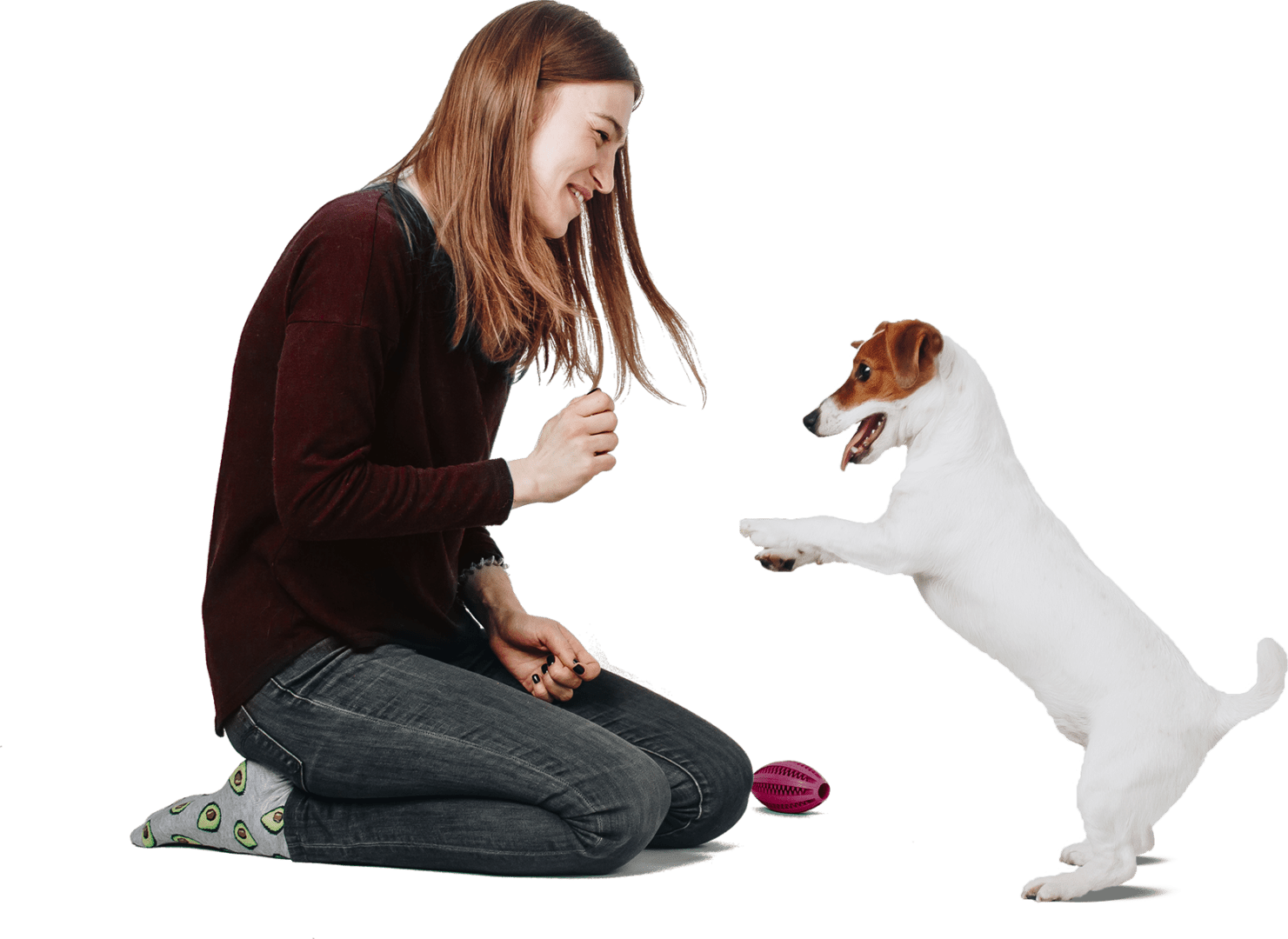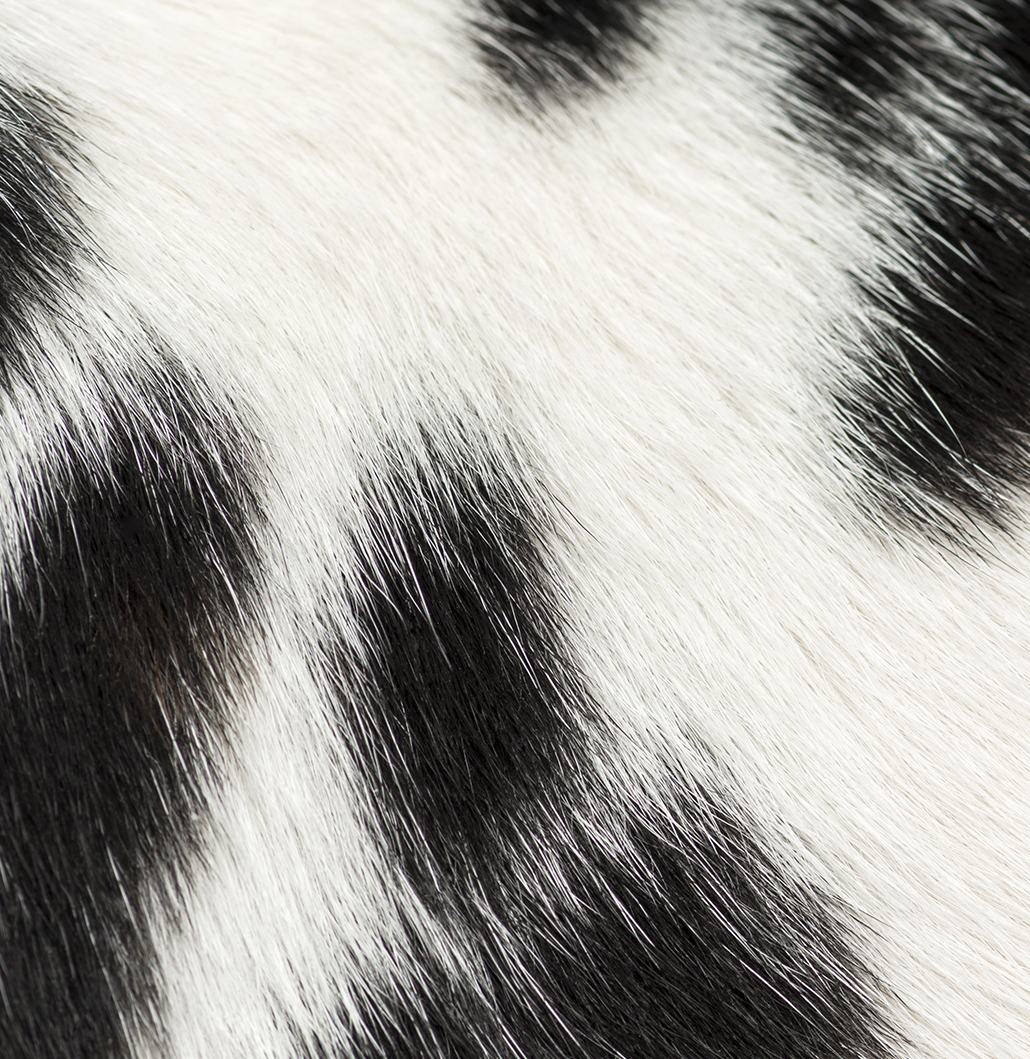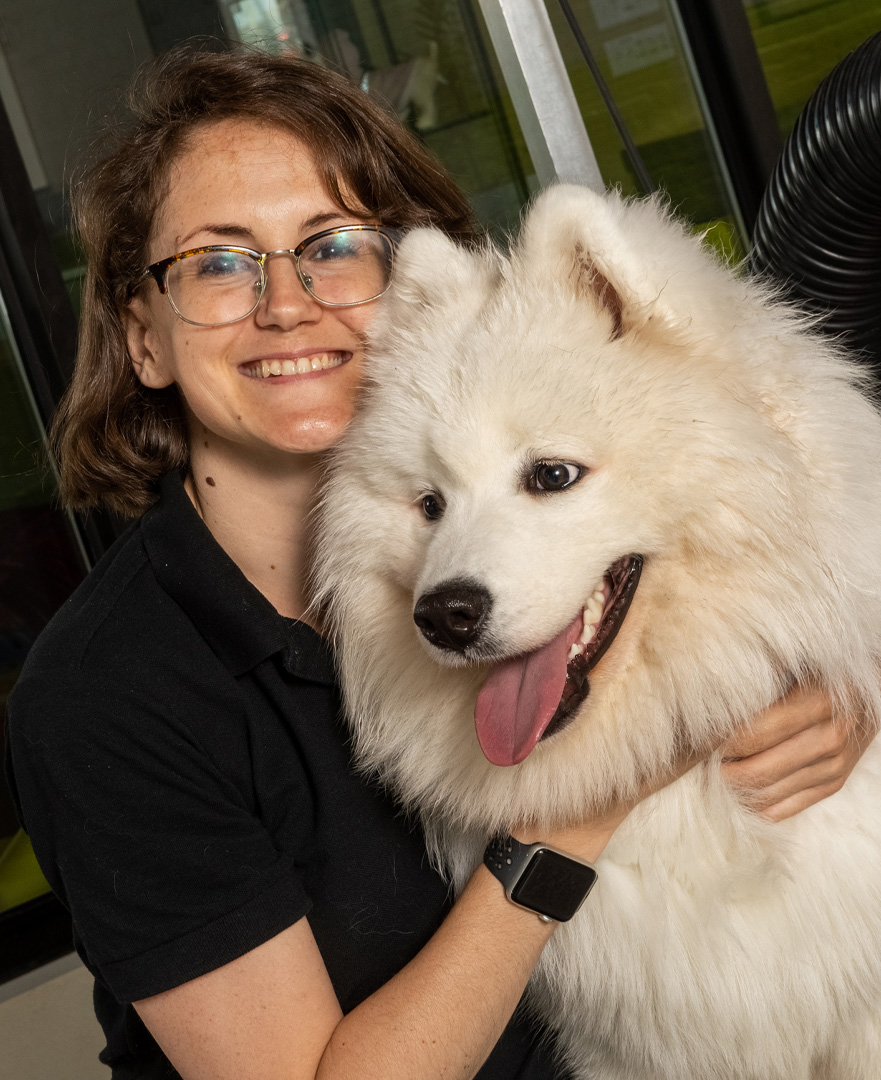 My MUZO Space
Do you want to create your personal file and your pet's file? Check your future reservations and your vaccination record? Upload documents to update your dossier?
My MUZO Space gives you direct access to your account which can provide all kinds of useful information. Call our customer service to know more!
At MUZO, we're here to help!
Information request
MUZO Points Rewards Program Terms and Conditions
DEFINITION OF THE MUZO POINTS REWARDS PROGRAM
The MUZO Points rewards program enables anyone with valid MUZO customer records to accumulate points with each dollar spent on products and services at MUZO Inc.
These points can then be redeemed against products and services offered by MUZO.
ENROLMENT INTO THE MUZO Points REWARDS PROGRAM
Enrolment into the MUZO Points rewards program is free and does not require any initial purchase.  It is achieved when the customer (holding a valid file record at MUZO) submits to MUZO a signed copy of this agreement.
ELIGIBILITY CRITERIA
To participate in the MUZO Points rewards program, a person must:
Have a valid customer record at MUZO*;
Accept and sign the current agreement;
Be a Canadian Resident;
Be at least 18 years of age.
*A valid customer record must include:
Complete and valid name and address
Valid phone number
Valid email address
Compliance with the terms and conditions between the customer and MUZO.
MUZO reserves the right to refuse enrolment in the MUZO Points rewards program to anyone refusing to provide the requested information, does not conform to the program eligibility criteria or any of the service agreement terms between the customer and MUZO.
ACCUMULATION OF POINTS
At the time of enrolment to the MUZO Points rewards program, the points balance is set to zero regardless of purchases made prior to the moment of enrolment.  To accumulate points the customer must make a purchase of goods or services at MUZO.  Points are gained during the time of payment.  The amount of points is a function of the total amount of the invoice including taxes.
POINT VALUE
One payed dollar = 1 MUZO Point
E.g. If your purchase is retailed at $100 (or $114.95 including taxes), you will earn 114 MUZO Points*.
*Amount total including taxes, rounded down to the dollar (cents are not cumulated for future MUZO Points).
ADMISSIBLE GOODS AND SERVICES
The majority of services offered by MUZO are admissible to the MUZO Points program, except for the purchase of gift certificates, grooming services, goods offered at the boutique including food and treats. However, points will be accumulated by the individual who performs a purchase while redeeming a gift certificate.
MUZO can remove or add products qualified for the accumulation of MUZO Points at its discretion and without prior notice.
Conversely, MUZO could offer additional points for the purchase of specific goods and services during specific periods in the year or during promotional events.
MUZO Points will be deducted from client accounts in the case of reimbursements.  If MUZO Points to be deducted have been redeemed by the client to gain a rebate on subsequent products or services billed by MUZO, the client reimbursement will be adjusted to reflect a recovery of the previously granted rebate benefits.
RESTRICTIONS
MUZO Points have no monetary value and cannot be exchanged for cash.
MUZO Points are non-transferable to other accounts and belong exclusively to the owner of the customer account.
MUZO Points cannot be sold, issued, exchanged, bestowed or gifted.
MUZO Points are automatically and irrevocably lost after a period of one year of inactivity (no purchase).
MUZO reserves the right to withdraw, without notice, points from an account in the case where a client has made false declarations (e.g. the individual is not the owner of the pet listed on the account, the individual is not the real owner of the client account, etc.) or if the customer account is no longer valid at MUZO, such as when terms of service are not being respected.
MUZO reserves the right to refuse the redeeming of points if the individual making the request is not the owner of the account.
MUZO Points REDEMPTION
MUZO Points are considered a form of payment.
A rebate value of $1 can be redeemed for 50 accumulated MUZO Points.
A total limit of $50 can be redeemed per daily transactions.
MUZO Points can only be applied if the number of accumulated points for the desired rebate is achieved before the current transaction.
The number of points required for rebate will be subtracted from the MUZO Points account.
Points gained during a transaction can only be applied against a subsequent transaction.
PROGRAM MODIFICATIONS
At any time, MUZO can unilaterally alter the following program criteria:
Conditions for admissibility;
The manner in which points are gained, redeemed and calculated.
MUZO will advise its customers by email (last email address on record) of any changes to the program at least 30 days prior to their effective date.
MUZO can rescind the participation of a customer or completely cancel the program at any time at its discretion.  Customers will be notified at least 60 days in advanced by email (last email address on record) in order to give them the opportunity to redeem their points before the end of the program.
MUZO can temporarily suspend the program without notice for reasons out of its control (loss of IT services, loss of power, computer virus, etc).
In accordance with the conditions stipulated in article 187.8 of the Consumer Protection Act (CPA) as well as the applicable regulations thereof, MUZO Points can expire at a determined date if the account is inactive (no purchase) for over one year.
MUZO will send the customer an email (last email address on record) specifying the date of deactivation.
CONFIDENTIALITY
MUZO will ensure the confidentiality and security of all personal customer information in accordance with the MUZO Confidentiality Policy posted at its website www.muzohotel.com
GENERAL TERMS AND CONDITIONS
All decisions from MUZO concerning the MUZO Points rewards program are final and bind all clients without the right to recourse or appeal.
The current terms and conditions are governed by the laws of the province of Quebec and applicable federal laws within this province.
MUZO Points
Rewards Program
It pays to stay at MUZO! Every time you spend with us, you earn points. Collecting MUZO Points is easy and worthwhile!
The MUZO Points rewards program lets you accumulate points every time you purchase a MUZO product or service. These points are then converted into MUZO Dollars and can be used to pay for boarding, grooming, dog daycare, special services, pet treats, and more.
Membership to our MUZO Points rewards program is free! You're automatically signed up as soon as we create your file.
At MUZO, we give back!
Information request
Terms & Conditions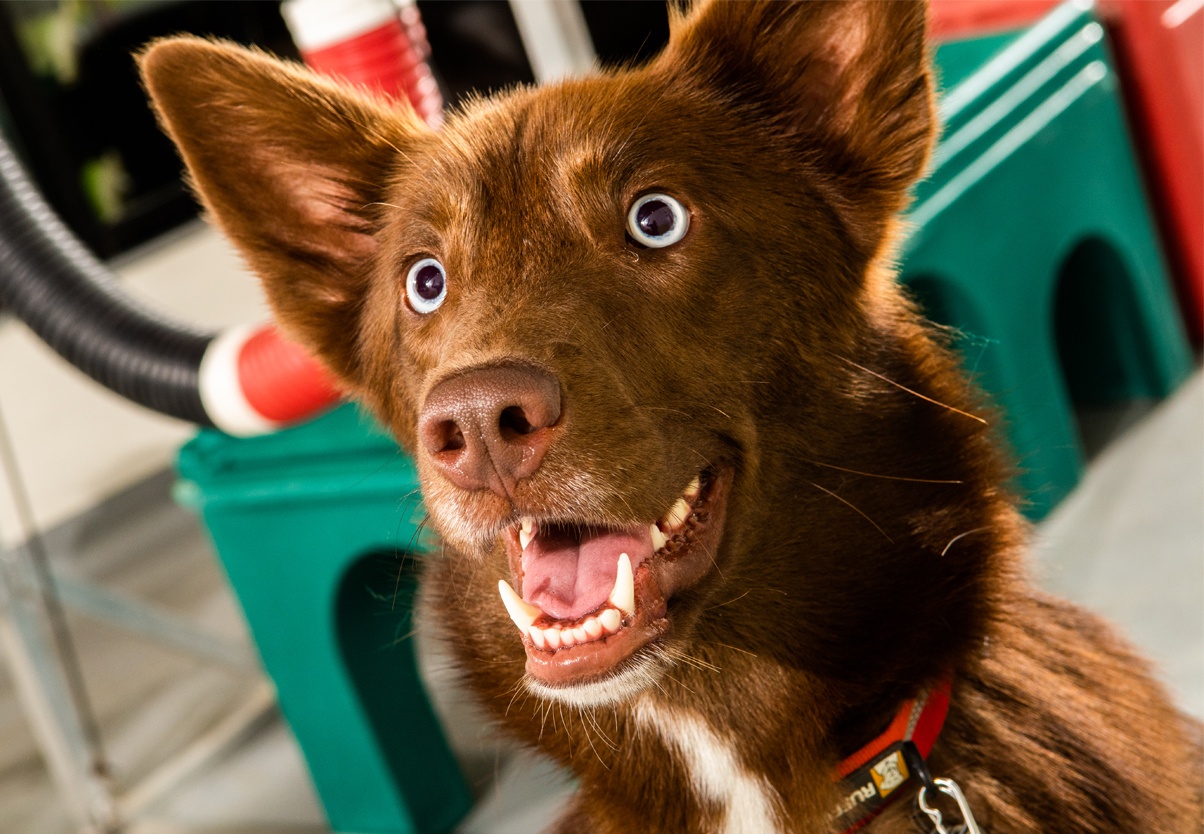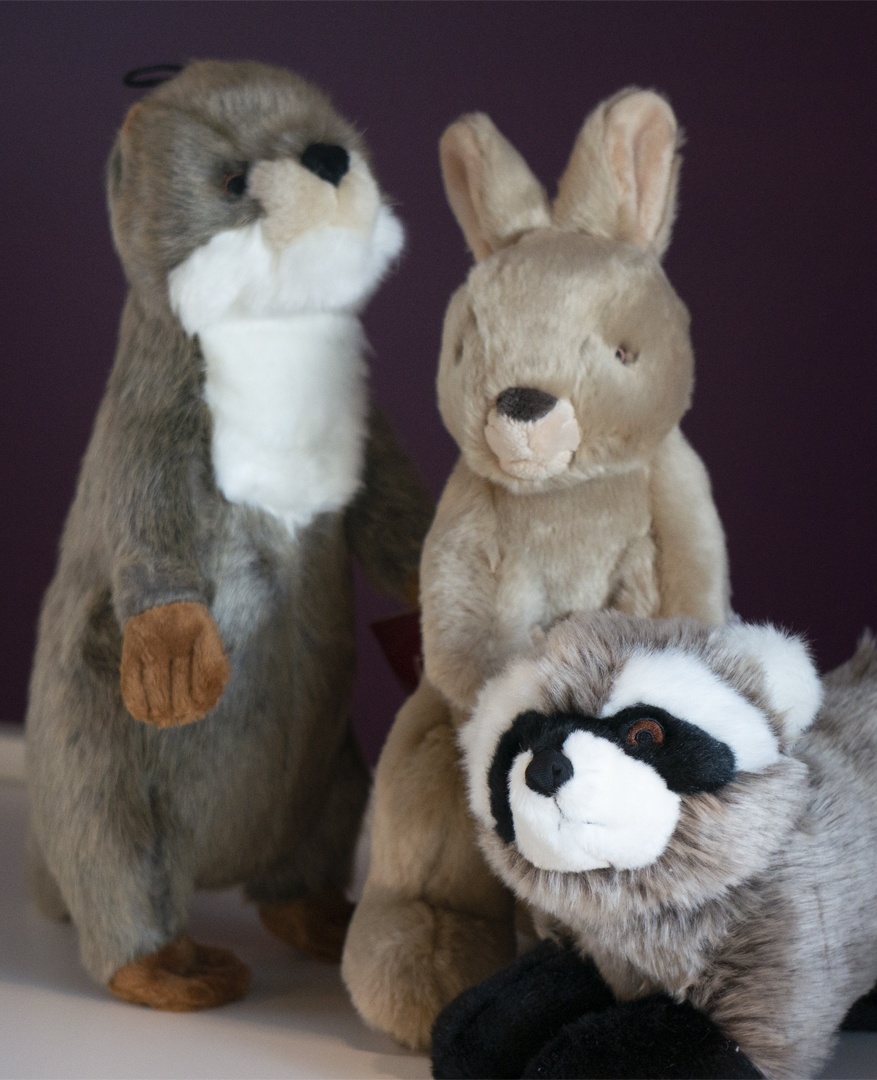 Boutique MUZO
Practical and Original Products
Discover a wide variety of useful and original products specially selected to meet your needs.
Do you want to treat your pooch or kitty to a new toy for their stay at MUZO?
Did you forget your pet's food, their favourite treats, or some other essential item?
Are you looking for a cushion, collar, or leash that you can't find anywhere else?
If so, then you've found the right place!
Thanks to years of catering to dedicated dog and cat owners, we know the essential items that your pet will love.
Find everything you need at Boutique MUZO.
We're practical at MUZO!
Information request